23-03-2018
RAMI Ophthalmology Section Meeting
RAMI Ophthalmology Section Meeting
23 March 2018
CALL FOR ABSTRACTS
RAMI Ophthalmology Section Meeting, Friday, 23rd March 2018
The Section of Ophthalmology of the Royal Academy of Medicine in Ireland are holding their Spring meeting on Friday 23rd March 2018 in Galway.
Venue to be confirmed.
Closing date for abstracts Friday 23rd February 2018 by 3:00pm
Submit a word format doc. only, no PDFs.
If you are selected to present you must be a member of RAMI, join online at Membership Application
All attending must register There is a registration fee of twenty euro for non-RAMI members.
CPD credits are emailed to all RAMI members, the registration fee also covers the CPD cert.
All details at https://www.rami.ie/event/ophthalmology-section-meeting-friday-23rd-march-2018/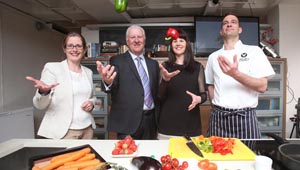 Eating For Your Eye Health: Diabetic Eye Disease Awareness Campaign