25-01-2019
Medical Ophthalmology Sub Specialty Workshop
Medical Ophthalmology Sub Specialty Workshop
25 January 2019
The Medical Ophthalmology Sub-specialty workshop takes place on Friday 25th January in the Learning Centre at the RVEEH.
The theme of the interactive workshop is
'Governance, Quality and Standards in Clinical Practice'
.
Maureen Flynn, HSE Lead for Governance and Staff Engagement for Quality will give a presentation on;
"Our role in leading and improving quality in the health service"
Tea/coffee will be served from 11.30am with the workshop commencing at 12 midday. The session will include a working lunch from 1.30pm.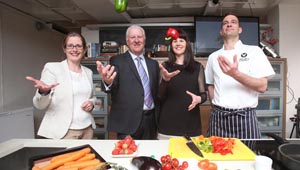 Eating For Your Eye Health: Diabetic Eye Disease Awareness Campaign