Welcome to the Irish College of Ophthalmologists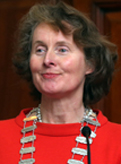 The Irish College of Ophthalmologists (ICO) is the recognised training and professional body for medical and surgical eye doctors in Ireland.
We promote excellence in eye care and our role is to maintain the highest standards of medical care for the restoration of vision and the preservation of sight. We do this by educating eye doctors in training, providing on-going education for eye doctors in practice, giving accurate medical advice to the public and policy guidance to the government.
The College seeks to encourage good eye health practices and general awareness by working closely with patient support groups and coordinating eye health information sessions for doctors in general practice and other specialties and for the general public.
Our goal, in line with the WHO objectives of Vision 2020, is to work towards eliminating the 75% of cases which result in preventable blindness by 2020.
The College hosts an Annual Scientific Conference, attended by leading international speakers and also promotes research in the ophthalmic field including the award of an annual bursary.
Ms Marie Hickey-Dwyer, President, ICO
Hospital waiting times for Children
In response to this week's national news relating to latest figures which show chronic waiting times for children in Ireland to see an eye doctor at the three main children's hospitals, Ms Marie Hickey Dwyer, President of the Irish College of Ophthalmologists, has stated;
"Ireland's older population is expanding with the number of people aged 65 and over set to double over the next 10 years. In the last number of years our birth rate has risen from 50,000 babies born annually to 75,000. These two groups place the greatest demand on the eye care services. New treatments have been introduced with the result that eye diseases and conditions which would have previously led to certain sight loss can now be managed and blindness prevented. This is, of course, excellent for patients but it has placed considerable pressure on eye doctors working in the hospitals and the community (whose numbers have not been increased in many years) as they seek to provide medical care for those that need it. I call on the HSE and the Department of Health to ensure that eye care in Ireland is adequately funded. It is essential that additional eye doctors are appointed to meet the population demand and to ensure that preventable blindness is avoided."
Marie Hickey Dwyer, President, Irish College of Ophthalmologists
Eye Surgeon and Clinical Lead for Ophthalmology in Ireland,
Mr Paul Moriarty
is interviewed on
Drivetime
, RTE Radio 1, Tuesday 30th July in relation to the issue of children's waiting lists for eye care services. (
Interview starts at approx 1.56mins
)
Your Sight, Our Vision
Kerry captain, Eoin Brosnan at the Annual Conference of the ICO, supporting the launch of a new awareness campaign to highlight the impact of lifestyle on our eye health.
Read More..