Welcome to the Irish College of Ophthalmologists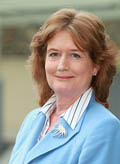 The College is the professional body for ophthalmologists and ophthalmic surgeons and is responsible for setting and maintaining standards in ophthalmic training for young ophthalmologists and for continuing medical education for those in practice. The College provides a range of skills courses for trainees and for continuing education.
The College hosts an Annual Scientific Conference, attended by leading international speakers and also promotes research in the ophthalmic field including the award of an annual bursary.
Ms Patricia Logan, President, ICO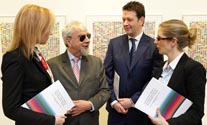 Strategic Framework for Vision Health, March 7th, 2013
New report calls for improved strategy to prevent sight loss in Ireland.
Read More..
RTÉ Six One news - Ocular Macular Degeneration
25 September 2012
Dr Mark Cahill