12 December 2019
Mr Peter Barry Memorial Lecture & UKISCRS Meeting
Mr Peter Barry Memorial Lecture & UKISCRS Meeting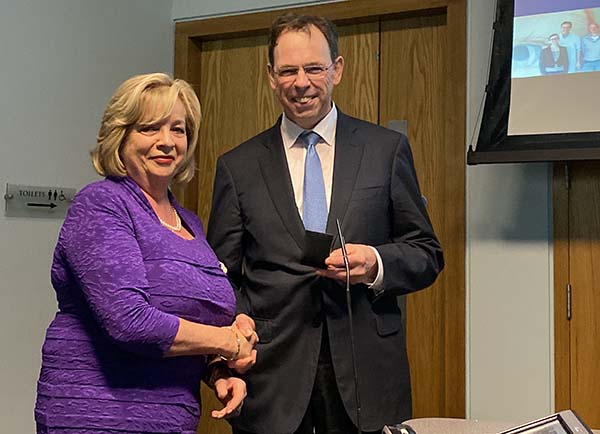 Mrs Carmel Barry presenting the Peter Barry Memorial Lecture Medal to Prof Rudy Nuijts
The UKISCRS Dublin meeting was held at the research and post graduate centre in the Royal Victoria Eye and Ear Hospital. This year the meeting was combined with Peter Barry Memorial Lecture delivered by Professor Rudy Nuijts, Professor of Ophthalmology, University of Maastricht.
The topic for Prof Nuijts Lecture was "The ESCRS PREMED Study: Implications for prophylaxis of cystoid macular edema".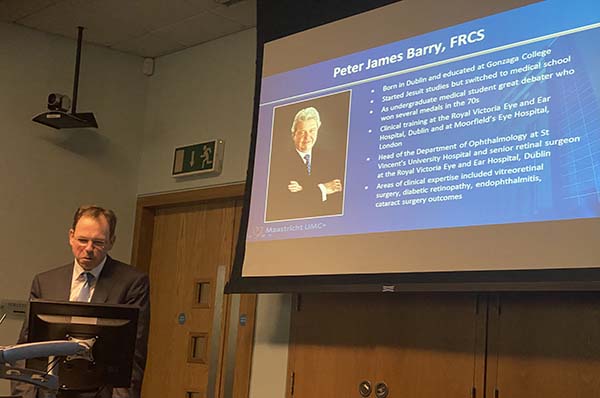 Prof Rudy Nuijts: Peter Barry Memorial Lecture 2019
The meeting covered topics related to Refractive Corneal and Cataract surgery techniques and complications. The speakers including Professor Philip Bloom (President of UKISCRS) and Professor Sathish Srinivasan (President elect of UKISCRS), delivered lectures aimed at trainees as well as Consultants.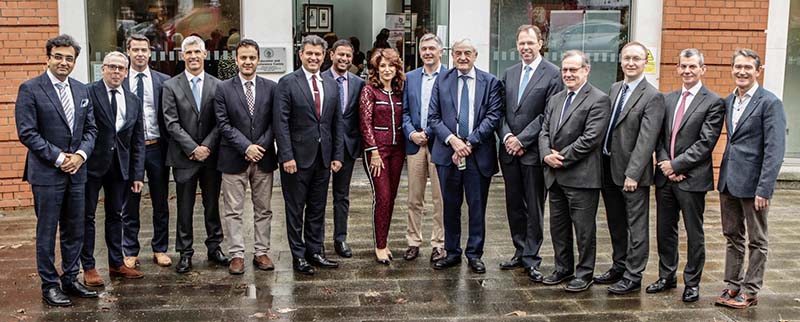 Prof Rudy Nuijts: Peter Barry Memorial Lecture 2019
12th December 2019