A Career as an Eye Doctor
A Career as an Eye Doctor
Thinking of a Career in Ophthalmology?
Download our brochure Career in Ophthalmology: a short guide from the Irish College of Ophthalmologists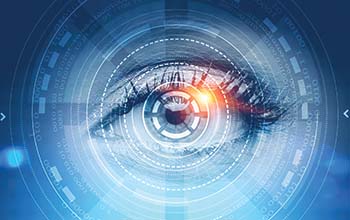 Interested in a Career in Ophthalmology?
ICO Online Career Talk 2023
Tuesday October 10th @ 7pm
Online Applications for
Basic Training in Medical Ophthalmology
Basic Training in Surgical Ophthalmology
commencing
July 2024
will open via our website on
Wednesday 25 October 2023. Closing Date: Friday, 2 February 2024.
Specialist Training Programmes in Ophthalmology
Ophthalmology Application Scorecard
Specialist Training in Ophthalmology
The Irish College of Ophthalmologists (ICO) is the accredited postgraduate training body responsible for the delivery of Specialist Training in Ophthalmology. The ICO is recognised for this purpose by the Irish Medical Council (IMC) and the Health Service Executive (HSE).
The specialty of ophthalmology in Ireland includes two career structures:
Entry to the Basic Training Programmes in Medical Ophthalmology and Surgical Ophthalmology is by annual competitive interview run by the Irish College of Ophthalmologists.
To apply for the Basic Training, the applicant must to be registered with the Medical Council of Ireland and eligible for trainee specialist registration.
Further details on how to apply can be found on the Basic Medical Training section of our website and on the Basic Surgical Training section.
Available posts are advertised via the ICO website www.eyedoctors.ie in November/December of each year.
Ophthalmology is the branch of medicine that deals with the anatomy, physiology and disease of the eye and visual system. Ophthalmologists diagnose, medically treat and perform surgery to preserve vision and prevent sight loss in patients.
The specialty of ophthalmology offers a unique opportunity for a range of sub-specialisations including paediatrics, neuro-ophthalmology, glaucoma, oculoplastics/orbit, vitreo-retinal, cornea & anterior segment, refraction, ocular oncology, trauma, and medical retina.
Ophthalmology is a fast-paced and exciting career choice in medicine, and a specialty which has experienced rapid advances in new treatments and technologies over the past two decades. A significant proportion of sight threatening conditions which previously had a poor prognosis for patients are now largely preventable with early diagnosis and treatment, making ophthalmology an extremely rewarding area of medicine for doctors to care for their patients in.
The advent of new therapies which are enabling greater prevention and management of eye diseases in tandem with evolving patient demographics have increased the demand for the skills and competencies of ophthalmologists. Ophthalmic practice is an innovative specialty and frequently adapts and implements new and emerging technologies such as imaging techniques, laser, the use of intraocular lenses and stents.
Consultant ophthalmologists lead and work as part of the Integrated Eye Care team (IECT). Other eye health professionals working as part of the IECT include ophthalmic nurses, orthoptists, optometrists and ophthalmic technicians.
Given the frequency of ocular involvement in many systemic diseases, ophthalmologists often work in close collaboration with other specialists including diabetologists, rheumatologists, neurologists, ENT and maxillo-facial surgeons as well as paediatricians, general practitioners and geneticists.
Ophthalmologists also work closely with public health specialists to support the early detection and prevention of avoidable slight loss through the National Screening programme for children's vision and for diabetic retinopathy.
There has been significant investment in the specialty in recent years and this will continue with the national roll out of the Integrated Eye Care Team and the appointment of new Consultant Medical Ophthalmologists.
ICO Equal Opportunities Policy